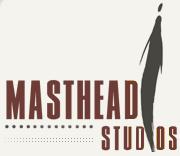 Masthead Studios was founded in 2005 in Bulgaria and is a game-development studio focused on creating next-generation MMORPG's. They are currently expanding development of their own project, Earthrise, which was released on Feb 2011.[1]. In addition it was recently announced (April 2009) that they would be developing Fallout Online.
Ad blocker interference detected!
Wikia is a free-to-use site that makes money from advertising. We have a modified experience for viewers using ad blockers

Wikia is not accessible if you've made further modifications. Remove the custom ad blocker rule(s) and the page will load as expected.